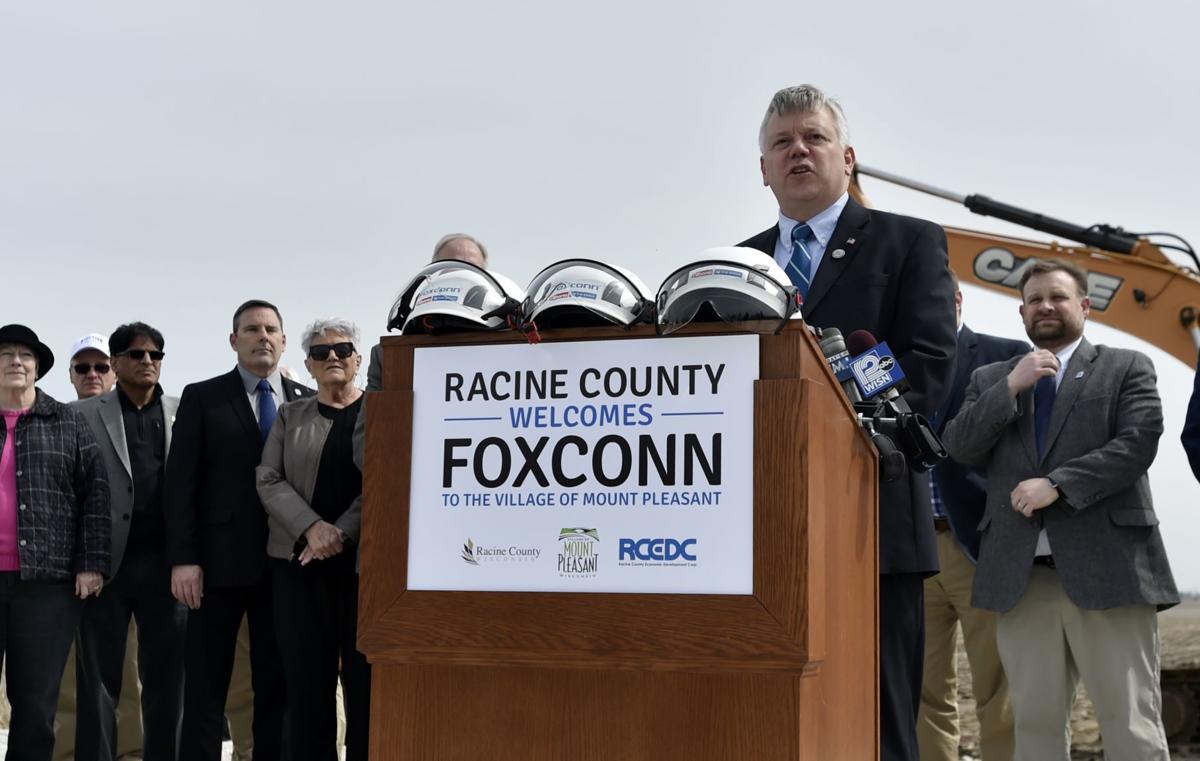 Standing before a former cabbage field and two pieces of Case Construction equipment Thursday afternoon, government officials marked the imminent onset of excavation for the Foxconn Technology Group manufacturing campus.
The ceremonial groundbreaking event Thursday afternoon comes just less than one year after initial conversations with Foxconn commenced in Washington, D.C.
Racine County, Village of Mount Pleasant and City of Racine officials were joined by representatives of M+W/Gilbane, the $10 billion Science and Technology Park project's professional construction managers.
Read the full story here.