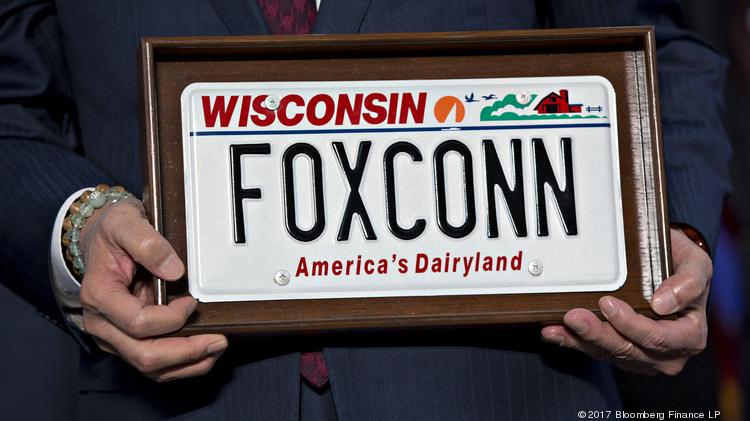 The total emissions that Foxconn subsidiary AFE Inc. estimates is 21 tons of volatile organic compounds (VOCs) per year, according to information the Milwaukee Business Journal obtained from the Wisconsin Department of Natural Resources. The new EPA standards, which are expected to take effect later this year, impact only plants that emit 100 tons or more per year.
So it appears that the initial Foxconn-related operations in Racine County would not face extra scrutiny from the EPA.
The federal agency informed Gov. Scott Walker in December 2017 that EPA plans to implement stricter air emissions standards that could impact Foxconn Technology Group's massive complex in Racine County. The new standards also would impact Milwaukee, Ozaukee, Washington and Kenosha counties as well as parts of Kenosha, Door, Manitowoc and Sheboygan counties.
As recently as 2012, southeast Wisconsin counties achieved compliance with the then-EPA standard of 75 parts per billion, but in 2015 the agency announced plans to implement a new compliance level at 70 parts per billion. The only cases where a company would need to comply with the new standards are when they plan an expansion or a new plant, which could include a company like Foxconn, said Milwaukee environmental attorney Art Harrington.
Read the full article here.