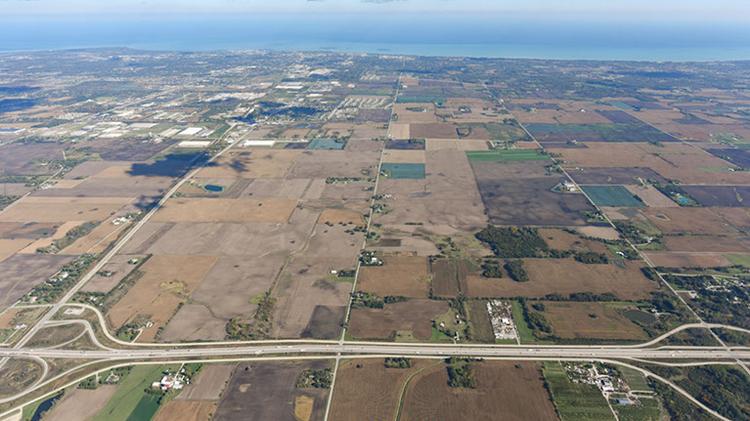 Mount Pleasant elected officials on Monday unanimously approved a $763.8 million spending plan for Foxconn Technology Group's manufacturing plant.
The approval shows that the six-member Village Board in Mount Pleasant remains in lockstep on the Foxconn deal, despite disagreement or infighting on other local issues. Earlier this month, they unanimously approved a rezoning for Foxconn's plant and anticipated surrounding business park development east of Interstate 94.
Village officials have pledged to approve and finalize a development agreement with Foxconn by the end of November.
The village money would come through a tax incremental financing district that would pay off the spending primarily with property taxes generated by Foxconn's $10 billion plant. Factoring in $166.5 million in interest, plus other administrative costs, the TIF district is valued at $1.49 billion.
The TIF plan was first made public in early October after Foxconn officially announced plans to build an LCD screen manufacturing plant in the community. It would pay for land acquisitions for the 1,200-acre plant, utilities and streets and the village's ongoing spending to host such a massive development, including fire and police services.
Read the full article here.