As the amount of venture capital investing in Wisconsin continues to increase, two Wisconsin firms are being credited with being the most active in supporting startup companies in the state.
According to PitchBook, the Seattle-based firm that tracks venture capital and private equity deals across the globe, over the past decade, the Wisconsin Economic Development Corp. and Madison-based Wisconsin Investment Partners have two of the top 10 most active venture capital investment firms in the Great Lakes region, which includes Illinois, Indiana, Michigan, Minnesota, Ohio and Wisconsin.
PitchBook compiled the list based on the most deals made by an investment firm starting in 2008 through 2018. The WEDC has made 134 VC deals, which ranks fourth on the list, while WIP ranks No. 7 with 99 deals, according to PitchBook.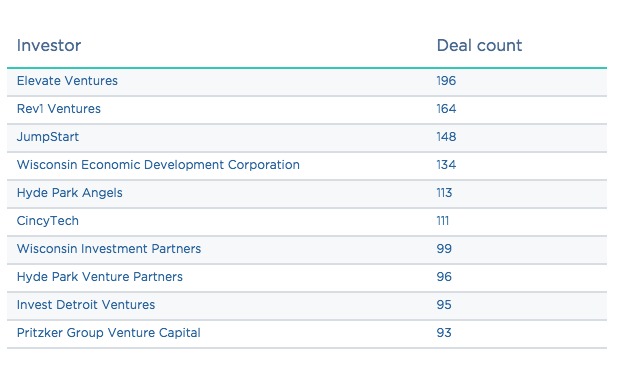 The report does not disclose how much each organization invested in that 10-year period time, but according to its website, WIP, which comprises more than 100 angel investors, has invested $38 million in 76 companies since launching in 2000. The WEDC, meanwhile, invests in entrepreneurs, economic development projects, venture funds and organizations that support entrepreneurs through several grant and loan programs, so it's unclear to determine a total capital investment amount for the organization. For its fiscal 2018, WEDC handed out 342 awards through various programs totaling $3.15 billion. Read the full story here.