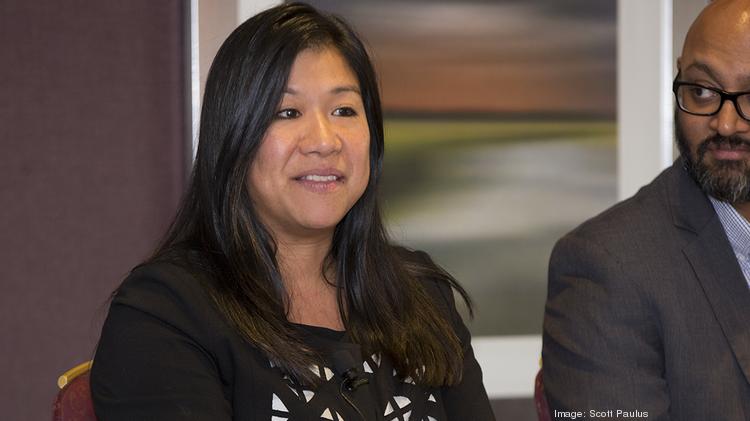 Tina Chang, CEO of Syslogic, applauded Mayor Tom Barrett for recently hosting a symposium with leaders and innovators from Milwaukee's startup community.
It was one of the first instances where a local government official notably wanted to learn solutions for improving Milwaukee's tech scene by speaking with entrepreneurs, Chang said.
That event, which took place April 5 at the Italian Community Center, included a conversation with Joe Kirgues, the co-founder of startup accelerator and investment company gener8tor; Richard Yau, CEO and co-founder of Bright Cellars, a data-based wine subscription company; and Sherry Zhang, co-founder and CEO of GenoPalate Inc., a company that uses DNA analysis to help people make changes to their diet.
More interaction between tech and government leaders can help boost Milwaukee's growing tech scene, according to Chang and other members of Milwaukee's tech community, who on Tuesday, participated in a roundtable hosted by the Milwaukee Business Journal.
Other ideas included investment in educational programs, commercial real estate developments that support startups and leaning on tech experts in Milwaukee to upgrade city and community tech infrastructure.
Matt Cordio, president of Skills Pipeline and Startup Milwaukee, said local leaders should push to make Milwaukee "a hotbed of testing new technology".
Read the full article here.