Given the increase in mega-deals, it's not surprising that valuations for venture capital-backed companies have continued to soar to record heights. According to PitchBook's recent VC Valuations Report, median pre-money valuations for late-stage companies in the US hit $75 million in 1Q, a 19% increase YoY.
And that trend extends to all stages. During 1Q, the median valuation for US-based angel and seed-stage companies climbed to $6.5 million. At the early-stage (Series A and Series B), it rose to $27.5 million.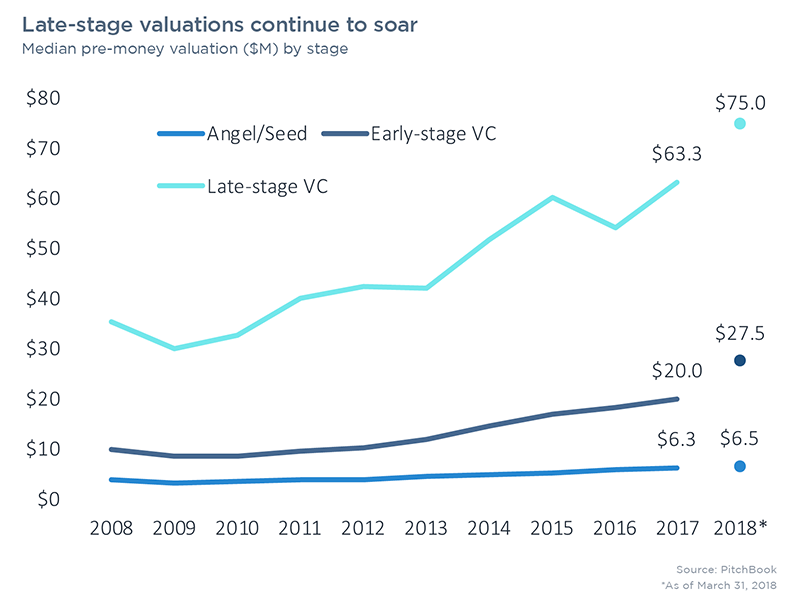 Why the uptick in mega-deals and valuations? The buildup of dry powder and the overall amount of capital available to late-stage companies have given startups pricing power in negotiations with investors, according to PitchBook analysts. Late-stage companies that would normally turn to the public markets for capital are pulling in massive private financings and delaying exits. Read the full story here.