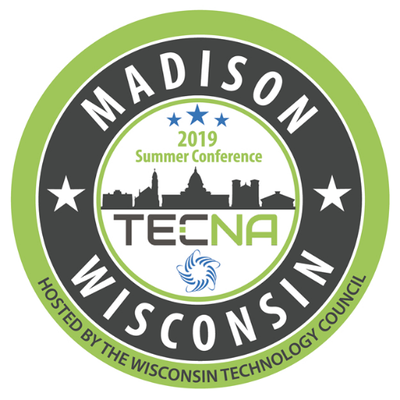 A new Canadian initiative to bring in skilled tech workers from all over the world has granted about 24,000 visas in the past two years.
Doug Robertson is president and CEO at Venn Innovation, a technology association in the Canadian province of New Brunswick. He describes the skills initiative as a "global talent stream for skilled occupations in shortage, and for employers with unique talent needs."
As chairman of the board of directors for the Technology Councils of North America, he addressed attendees of the 2019 TECNA Summer Conference in Madison this week.
"It's really quite striking," he said. "In a population that would otherwise be shrinking — because we're not making as many babies as we are dying — immigration is a pretty important piece of the economic puzzle."
The Canadian TECNA talent initiative was first piloted two years ago and was recently made a permanent feature of the country's immigration system. Robertson explains it included some changes to work permit exemptions for certain workers, making it easier for companies to hire desirable employees before they're snapped up elsewhere.