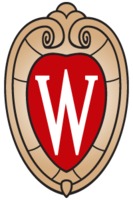 UW-Madison's director of dairy policy analysis predicts U.S. milk prices will continue to climb in 2020 as low production helps clear out domestic and international stocks of milk.
Still, Mark Stephenson noted that a recession would throw these numbers off course, though he doesn't expect an imminent downturn.
"At this point in time, we're at a level where a recession would seem to be perhaps on the horizon," he said last week at a UW-Madison agriculture forum. "I don't think this is going to happen in 2020, so I'm not so worried about this today."
Milk prices will hinge on production levels this spring, and Stephenson urged attendees to "watch the flush."
"If it's a big flush this spring — and by that I mean 620 million pounds of milk per day during April, May and possibly June — that indicates we've got plenty of product and prices are going to grow more slowly," he said.