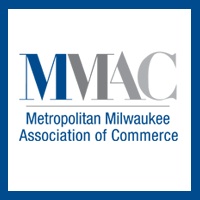 Milwaukee lacks economic and educational resources needed to develop and retain high-end talent in the technology sector, according to Milwaukee Tool president Steve Richman.
During a recent Metropolitan Milwaukee Association of Commerce webinar, Richman discussed the importance of company culture to economic success and the ongoing struggle to find talent.
"Our biggest challenge is attracting more and more people to understand the benefits of Milwaukee and recruiting," Richman said. "I'll be frank. The lack of technology is not allowing us to be able to recruit the amount of electrical engineers and software developers that we need, as we are a technology company."
Programs offered by state higher education institutions, like the Milwaukee School of Engineering and UW-Madison, do not produce enough developers or electrical engineers to meet Milwaukee Tool's needs, he said yesterday.
He also said the pandemic pushed Milwaukee Tool to look for new ways to recruit and interact with employees. The company is now developing artificial intelligence programs to help educators train talent through 12- or 24-month virtual programs.
"We always said we want to change the game from an educational standpoint for our people," Richman said. "We're now going to be able to do that."
Milwaukee Tool recently bought a downtown office space to capitalize on all the opportunities the area offers, Richman said. Announced on May 4, the new building will house 1,200 employees and is slated to open in October. The company has about 5,500 employees overall.
Richman noted the company currently has 650 job openings and plans to leverage the growing downtown scene to help attract skilled young workers, pointing to sports, food, entertainment and low cost of living as local strengths.
As Milwaukee Tool looks to universities in the Midwest and beyond for skilled tech employees, Richman added this effort is crucial for the company's continued growth and for the region's long-term economic health.
"We are a growth company. Our objective is pretty clear: 20 percent growth per year," he said. "And we believe that growth provides opportunity for our people to continue to grow and flourish … to continue to advance their careers."