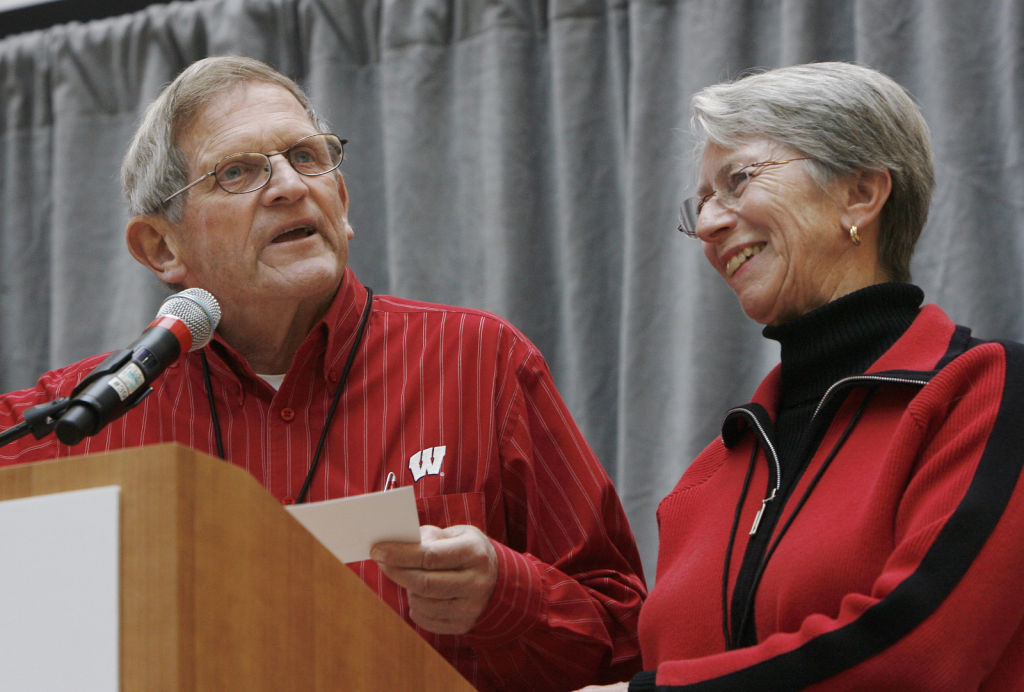 Billionaire Badgers John and Tashia Morgridge announced another gift to their alma mater Thursday that will support up to $70 million in matching donations for faculty recruitment and retention.
The money raised will establish or add to endowed professorships or chairs, creating a predictable and sustainable revenue source to attract researchers to and keep top talent at the university.
That's been somewhat of a sore spot for UW-Madison, which weathered budget cuts and controversial changes to tenure policies a few years ago that university officials attributed to a decline in the number of new faculty hires and a spike in other institutions poaching UW-Madison professors.
The latest data indicates recruitment and retention of professors has somewhat rebounded, though UW-Madison faculty compensation still lags behind most of its peer institutions.
The Morgridges, who graduated from UW-Madison in 1955, are among the university's most prominent philanthropists. A previous $125 million Morgridge match raised $250 million to endow 158 faculty positions.
The latest matching campaign began late last year and will run through the end of this year.  Roughly $17 million has been secured from other donors so far, bringing the total to $34 million, according to the Wisconsin Foundation and Alumni Association.