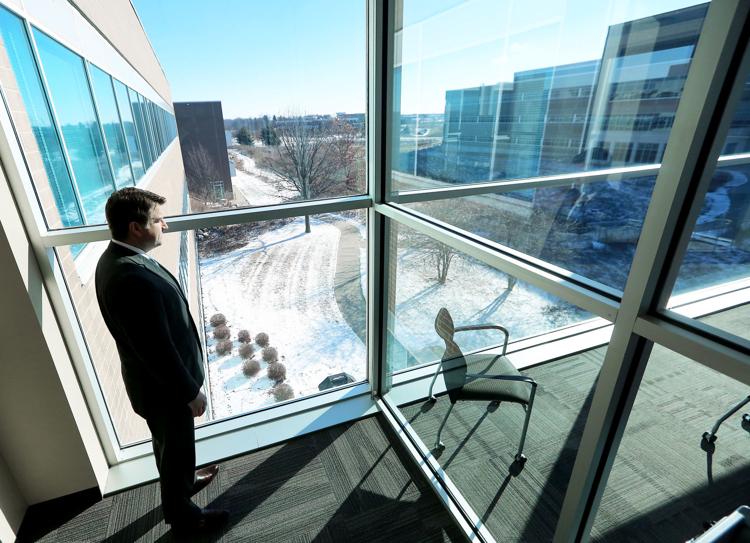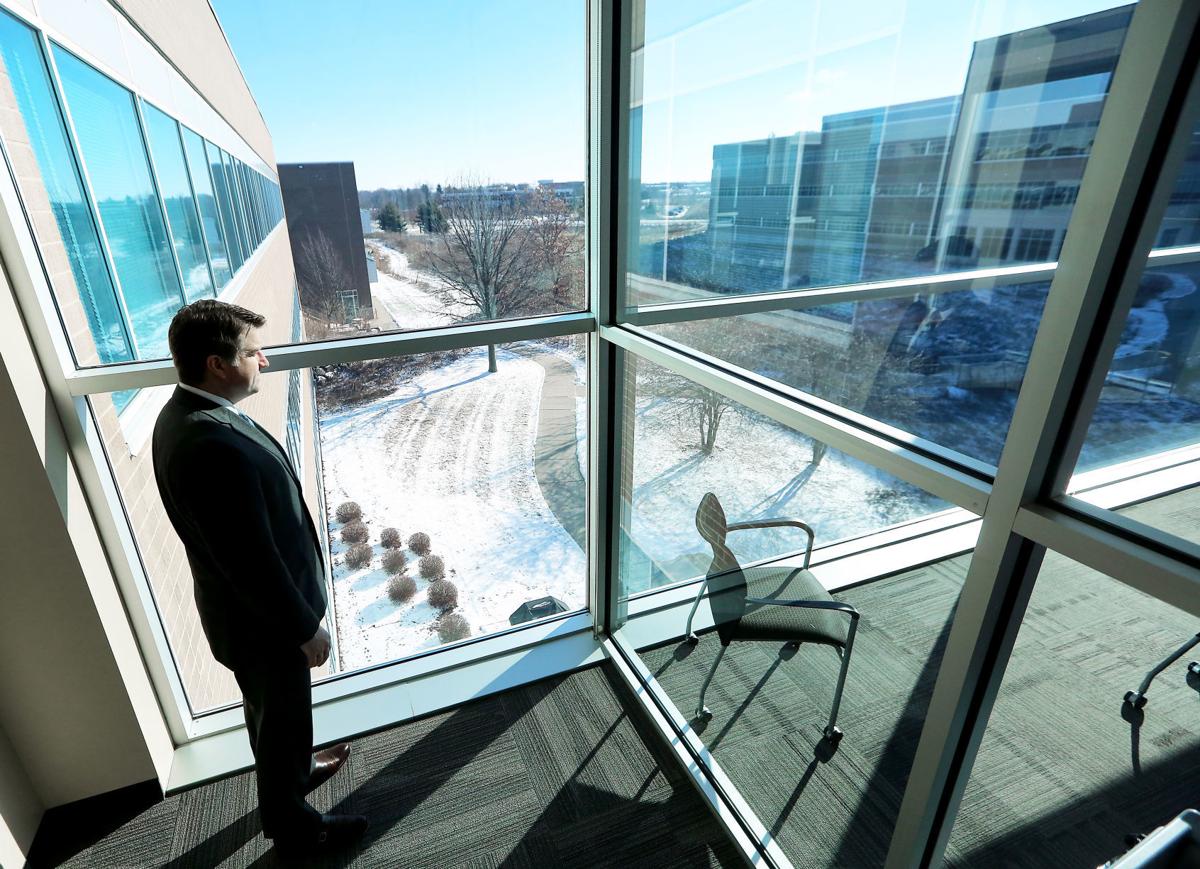 Change is afoot at University Research Park — at least, if the park's leaders and tenants have their way — and it could urbanize the sprawling tech-transfer center into a place where you can buy a cup of coffee, grab lunch or play a game of racquetball.
"We want to evolve … so we stay fresh," said the park's managing director, Aaron Olver.
A few decades ago, the land on either side of Whitney Way between Mineral Point Road and Tokay Boulevard was a patch of farmland, still green and untouched as West Side development boomed nearby. In the spring and summer, the grassy curves of the Charmany and Rieder farms served as testing grounds for UW-Madison horticulturists.
Then, in 1984, UW-Madison, with approval from the City Council, created University Research Park. Today, some of the area's most illustrious biotech companies — such as stem cell manufacturer Cellular Dynamics International and cancer test developer Exact Sciences Corp. — are tenants. So are dozens of startups, as well as law firms, banks and two child-care centers.
University Research Park is now home to 142 companies and 15 nonprofits, health care groups and trade associations, with more than 3,800 employees in all. At 260 acres, it is park-like, with wide expanses of lawn and prairie plants, where coyotes, foxes and wild turkeys roam.
Food carts roll in several times a week during non-winter months. But the park lacks restaurants, fitness centers and service businesses, like dry cleaners.
So, research park officials, with the blessing of the Board of Regents, are trying to change that.
"Our tenants want more coffee shops, they want walkability. We can make University Research Park more innovative by doing this," Olver said. "We are on the hunt now for food and beverage and fitness operations that want to establish in the park."
They want to add buildings, including possibly homes and apartments, and a hotel. Olver said walking paths, benches and public art could be added, too.
Read the full article here.