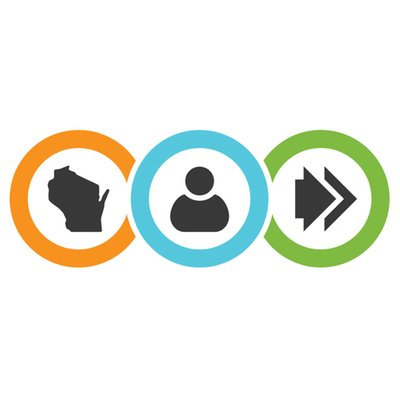 The
Department of Workforce Development
has created five new positions called apprenticeship navigators to help Wisconsinites find open opportunities.
Apprenticeship is a training model that combines on-the-job learning with job-related classroom instruction. Apprentices are employed and earn wages from their first day on the job. Upon completion of their programs, apprentices earn an average of $80,000, according to DWD.
Apprenticeship opportunities are available in the traditional construction, manufacturing, utility and service sectors, as well as emerging areas like health care, information technology, finance, transportation, biotech and agriculture.
The typical construction apprenticeship takes up to six years, and graduates develop skills for a lifelong, family-sustaining career that cannot be outsourced, said John Schulze, the director of legal and government relations for Associated Builders and Contractors.
"Schools and employers are working hard to connect young people to jobs in the construction trades, and the 'stick rate' is high, in that once someone is exposed to the construction trades and likes it, they usually complete," Schulze said. "But the largest barrier is getting students in the door."
He said while there is no silver bullet to bridge the construction skills gap, Wisconsin has made important policy changes to encourage more people to get into the skilled construction trades.
"These new apprenticeship navigators are another important small step," he said.
DWD is using dollars from a 2019 U.S. Department of Labor grant to create the positions. It took a little more than a year to create and fill all five positions, with the last two navigators coming on board just a few weeks ago.
Dawn Pratt, a navigator for southeast Wisconsin called a registered apprenticeship the "best kept secret to employment."
"Registered Apprenticeship is an additional post-secondary opportunity that can provide a family sustaining income," she said. "This opportunity especially applies to our younger generation that do not want to be burdened with student debt."
The team will personally guide those interested in getting into a program through the Wisconsin Apprenticeship System and serve as mentors, providing details of each apprenticeship program and guiding mentees to an apprenticeship that fits their interests. Navigators will also assist organizations with the application process to build a certified pre-apprenticeship program.
They will largely focus on underrepresented populations who have had historically low apprenticeship participation numbers, such as women, people of color, veterans, disabled people, and people who are incarcerated or formerly incarcerated.
Four out of the five navigators will work with the general public, while the fifth navigator will be dedicated to working with inmates within the Department of Corrections, connecting incarcerated men and women to certified pre-apprenticeship opportunities prior to their release.
"I'm really excited to be part of the solution to reduce recidivism and provide legit paths for folks when they leave the institution," said DOC navigator Milton Rogers. "I feel like Wisconsin, of all places, could be a leader and develop a model that could be adopted nationwide."
People interested in apprenticeship can now contact their area Apprenticeship Navigator: https://dwd.wisconsin.gov/apprenticeship/contacts.htm
-By Stephanie Hoff