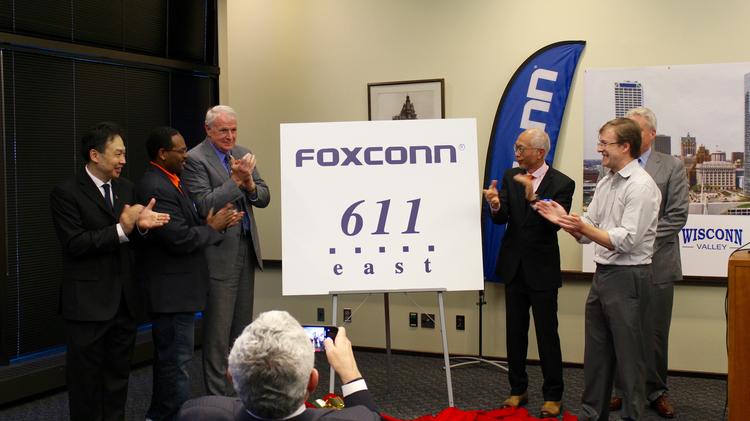 With Foxconn Technology Group's Friday announcement that it would employ more than 500 people at the 611 E. Wisconsin Ave. property in downtown Milwaukee, city and company officials believe that the location could extend economic success to parts of the city that have missed out on economic growth.
Milwaukee City Council president Ashanti Hamilton, who represents the 1st District in northeast Milwaukee, welcomed Foxconn "to the neighborhood" Friday, and along with Mayor Tom Barrett, expressed hope that Foxconn's downtown reach could elevate some of the city neighborhoods still struggling with unemployment and poverty.
After the event, both Louis Woo, special assistant to Foxconn founder and CEO Terry Gou, and Alan Yeung, Foxconn's director of U.S. strategic initiatives, echoed that message.
"It's so important that this development be able to connect with neighborhoods across the city," Hamilton said. "We talked about some areas of the city that have not been able to participate in the economic prosperity that the nation has been experiencing over the past decade. If we don't have a very intentional way of being able to connect those people to the opportunities that are being provided right now, then we will still miss the boat."
Read the full article here.