Wisconsin is our home.  We live here, play here, make friends here, work here and love Wisconsin. Here are some news stories in 2021 that help share our enthusiasm and help answer the question – Why Wisconsin?
Wisconsin State Journal: Wisconsin is fueling the vehicles of the future 02/08/21
by Lorrie Lisek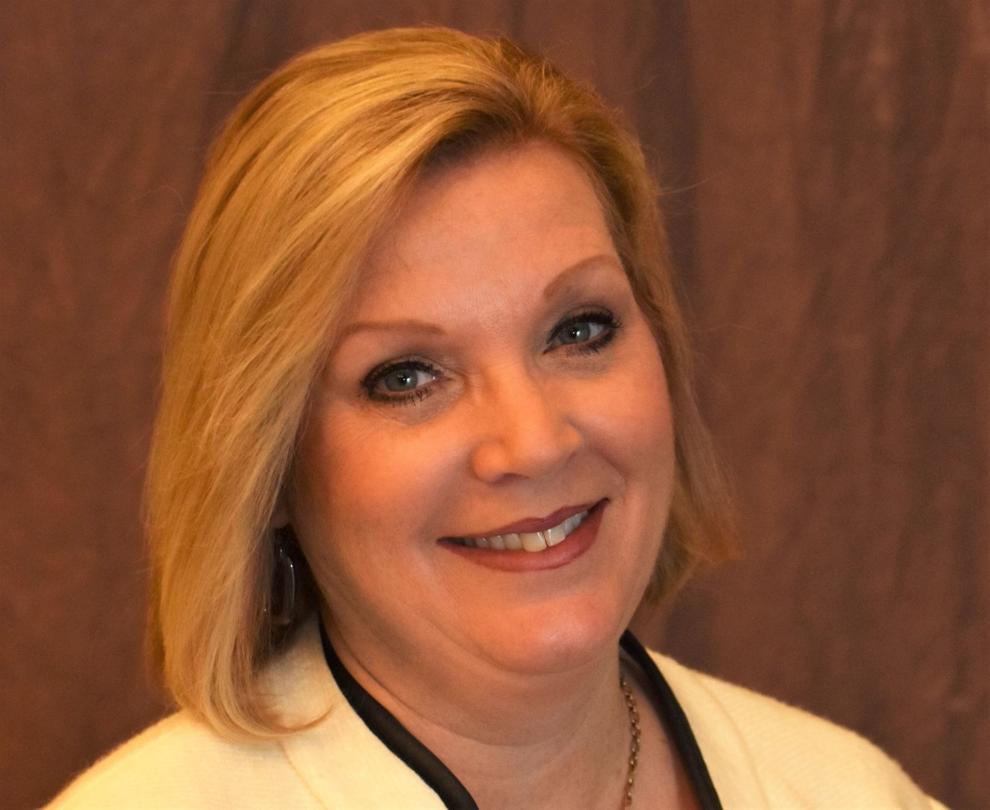 When it comes to sustainable transportation in the United States, many people assume only the East and West coasts are embracing adoption.
The reality is, "Third Coast" states — those around the Great Lakes, including Wisconsin — are proving to be innovative leaders in sustainable transportation.
I'm proud to serve as executive director of Wisconsin Clean Cities, one of the U.S. Department of Energy's nearly 100 Clean Cities coalitions.
Alternative fuels play an important role in Wisconsin's economic and environmental success, with more than 1,100 alternative fuel and electric vehicle charging stations across the state. Our dairy industry and governmental entities are working with renewable fuel producers and retailers to capture methane from dairy production and landfills for use and sale as renewable natural gas. Our members Dane County, Kwik Trip and Renewable Energy Group are all involved in those efforts to create profitable, sustainable solutions.
Still, those of us in this field often hear the chicken-and-egg analogy when it comes to alternative fuel and electric vehicles: How can I invest in them if the fueling and charging infrastructure doesn't exist? Why should I build stations if local fleets and private owners don't own the vehicles to support them?
One initiative getting to the heart of this issue is The Michigan to Montana I-94 Clean Fuel Corridor project (M2M), which with the help of federal grants supports an alternative fuel corridor along I-94, including through Wisconsin. Led by Gas Technology Institute in partnership with Clean Cities coalitions along the route, M2M provides commercial fleets and individual drivers with more fueling and charging sites to serve alternative fuel and electric vehicles by identifying and filling infrastructure and supporting fleet gaps.
InBusiness: Migrating to Madison – Tech talent moves in (Feb. 2021)
by Kimberly Hazen
Read the online version in the February 2021 edition out now!
Technology talent is moving to Madison in a big way, and that has real implications for building a 21st century economy.
In 2019, the city gained an average of 1.02 tech workers for each one who left. In 2020, that number jumped to 1.77 — a 74% increase — according to a report from Bigtechnology.com, which is based on LinkedIn data. More surprising is that cities that were expected to grow in tech actually failed to live up to their promise, as Sacramento, California; Richmond, Virginia; and Austin, Texas all paled in comparison to Madison.
In another report from U-Haul, people coming to Wisconsin in one-way U-Haul trucks outpaced those leaving. Moves to the state increased by more than 2% during the past year, while departures dropped by more than 1% from 2019.
According to Zach Brandon, executive director of the Greater Madison Chamber of Commerce, the influx of talent to our area comes from three main channels of growth: companies like Exact Sciences that choose to relocate to Madison; companies looking for second headquarters, such as Zendesk; and companies that begin here and organically grow here from the ground up, such as Epic Systems.
"I think most interesting, and one that probably pays the highest dividends, is the 'grow your own model' such as Epic, EatStreet, Fetch, and Ionic," states Brandon. These are companies that are raising a lot of capital and consistently hiring new employees. "The attempts to lure these companies away from Madison are frequent and nonstop," he says, "but they continue their commitment to Madison and are doubling down in their investment in the community."
While the growth comes from different channels, it is not new, according to Brandon. "Seven or eight years ago, we were saying Madison was on the cusp of being a world-class innovation hub, and we believed Madison would define innovation and technology in the Upper Midwest in the decade ahead," he says. "We've always taken the long view and we're not going to get too focused on a singular data set."
So, what is the magic behind recruiting and retaining talent in Madison? Shelly Sprinkman, a broker and principal of Sprinkman Real Estate, works with tech companies to bring employees to the area. Sprinkman says it's one thing to talk about everything Madison has to offer — bike paths, lakes, unique neighborhoods, and low urban density — it's another thing to show it. Her office relies on virtual tours of neighborhoods, schools, and Matterport 3D videos of homes to give prospective employees a clearer picture of what their money can buy in Madison.
"People are buying houses in Madison sight unseen," Sprinkman says, "because technology enables them to get a great idea of what they are buying."
Along with company recruiting videos, hiring managers have many tools at their disposal for getting prospective employees to understand the area. A video from the chamber highlighting innovation and ingenuity touts Madison as the "ground level for the next big thing." The virtual tools that most employees have become accustomed to during COVID-19 social distancing requirements are the same tools recruiters are using to lure people.
The end game is a stronger economy for all of Madison because attracting more tech talent means a healthier, more diverse economy that doesn't depend on technology, but uses technology to grow the entire community. "For every job that we create and recruit in the tech sector," says Brandon, "we know that 2.2 non-tech jobs are created."
CapTimes: Celebrated golf course builder offers to redesign Madison's Glenway course 01/26/21
Golf course builder Michael Keiser sees an opportunity for Madison's Glenway Golf Course on the city's near west side to inspire a new framework for the struggling game that could inspire other cities to follow suit. 
Keiser, who created Wisconsin's Sand Valley Golf Resort with his father in 2017, approached the city about a year later and offered to redesign and reconstruct the 9-hole course on Speedway Road.
"When I walked (Glenway), I was struck by just what a beautiful piece of property it was," Keiser said. "It's really great golf land, and it's wide open and is the type of golf that I could play every day for the rest of my life." 
Keiser noticed golfers of all ages enjoying the course, which was something he began to think about after his son was born in 2018. He and his wife, Jocelyn, had made Madison their home, and Keiser wanted to have a place where he could be challenged as a golfer, teach his children to play and enjoy the game with his parents. 
At the time, Keiser said no course in the city met that ideal, but Glenway offered the most potential. 
"That's really where it started is our love for the city and the people and the outdoors and the culture of Madison," Keiser said.
Under his offer to the city, Keiser and his wife would donate funds for the project, and he would redesign and reconstruct Glenway. If the project gains approval from the Board of Park Commissioners and City Council, among other necessary committees, it would involve closing Glenway this year.  
The remaining three municipal golf courses — Monona, Odana Hills and Yahara hills — would remain open. Beyond 2021, the future of Madison's courses is unknown as the system struggles financially and faces significant infrastructure challenges. 
Atlas Obscura: 127 Cool, Hidden, and Unusual Things to Do in Wisconsin in 2021
InsideWis: California and bust? For those fleeing Golden State, Wisconsin offers silver lining 01/21/21
From tortuous rents to government over-reach, from wildfires to poor public transit, and from chronic homelessness to high taxes with little to show for it, California has become a place some companies want to put in the rear-view mirrors of their moving vans.
Here's an open invitation to companies and entrepreneurs looking for a change of scenery: Come to Wisconsin.
Escaping to Wisconsin might not be the first thought to enter the minds of executives and startup founders in the Silicon Valley or elsewhere in sunny California, but there are good reasons for them to put the Badger state on the relocation shopping list.
Those reasons rarely include tax breaks or moving costs, and perhaps not weather, but they do extend to characteristics and qualities many corporate planners crave for their businesses and their employees.
They include quality of life, available talent trained by good schools, competitive business costs, a strong research and development tradition, ample water supplies and location in what I call the "I-Q Corridor," the interstate band that connects Wisconsin with two regional powerhouses, Chicagoland and the Twin Cities of Minnesota.
The "I" stands for interstate, innovation, intellectual property and investment; the "Q" captures quality of life, research, education, workforce and just about anything else worth bragging about.
Those pondering a move from Wisconsin need not rely on my branding slogan alone, of course. Outsiders who have looked at the state's tech and entrepreneurial climate agree it's on the rise – progress that COVID-19 has interrupted but not halted.
In late 2019, the Brookings Institution issued a report that identified about three-dozen "growth centers" in the United States that exhibited the same kind of dynamism that characterized the Silicon Valley in an earlier era. Madison was No. 1 on Brookings' prospect list. That same ranking included three other pillars of the I-Q Corridor: The Twin Cities (No. 2), the Chicago region (No. 12) and the Milwaukee Metro area (No. 17).
The Brookings report was closely followed by "A vital Midwest: The path to a new prosperity," co-authored for the Chicago Council on Global Affairs by John Austin, who is director of the Michigan Economic Center and a senior fellow at Brookings.
The Austin report offered best-practice examples of how cities large and small in the Midwest, which Austin defines as stretching from western Pennsylvania through Minnesota and Iowa, are uniquely adapting to an economy driven by global trends, information technology, healthcare and more.
Some are doing so by embracing innovation from academic research centers, with Madison being a prominent example in Austin's report. Other communities are working with different strengths to reinvent themselves, with advanced manufacturing, trade, renewable energy, software and tourism being among the tools. Examples include Eau Claire, Appleton and Green Bay.
So far, the California exodus has largely focused on larger cities – Atlanta, Houston, Miami, Denver and Chicago are reported to be among the destinations for people and companies on the move from California. Topping the list, according to the website moveBudha, is Austin, Tex., a city often described as a larger Madison minus the lakes.
Part of the draw has been the ease of hiring and keeping employees in the Lone Star State, a relatively low cost of living and no individual income tax. It's also an energetic city with a vibrant music scene, a state capitol and a major university. Oracle, Digital Realty and Palantir Technologies are among high-profile movers; Elon Musk of Tesla and SpaceX fame has also begun to shift operations there.
If Austin can lure people and companies from California, why not Madison and Milwaukee? Weather alone shouldn't be a deterrent; many people will trade a couple months of snow for a couple of months of 100-degree-plus temperatures. One difference: Austin's civic leaders aren't afraid to market their hometown. The same goes for Miami, Fla., where the mayor mounted a Twitter campaign that helped interest Founders Fund, a major venture capital firm.
California is still the center of the tech universe and it may yet turn itself around. Wish them well, but let's also keep Wisconsin on the search list for those Californians looking for a new home.
Still is president of the Wisconsin Technology Council. He can be reached at tstill@wisconsintechnologycouncil.com.
Purpose.jobs: Tech workers are choosing Milwaukee as their home. Here's why - 01/19/21
I'll be honest: I've always had a soft spot for Milwaukee. My sister and brother-in-law live there, and visiting them is always the best. Fun things to do, great people… it's no wonder why Vogue named Milwaukee the Midwest's Coolest and Most Underrated City.
The city also has a legacy steeped in innovation, shaped by manufacturing and old-world charm. More and more tech workers are choosing Milwaukee as their home, and the city is experiencing a renaissance. People are taking notice of the city's evolution over the last decade both as an urban center and a vibrant place to live and work.
Young professionals are drawn to the energy that's been building in Milwaukee, and the tech scene continues to grow stronger each year. Thanks to a downtown building boom, a thriving food and art scene, affordability and down-to-earth sensibility, Milwaukee is a place where local creatives and technologists of all kinds can thrive.
Thinking about living in Milwaukee? Here's why tech workers love it.
1. Milwaukee is home to some major advances in tech
Once known as the city that feeds and supplies the world, Milwaukee is a city that's embraced new and advanced technologies to continue impacting people everywhere. Milwaukee's tech talent have the opportunity to work on projects that make a difference in the world. During the pandemic alone, embedded tech advances in all kinds of industries (healthcare, manufacturing, etc.) have been essential to the COVID-19 response efforts. Johnson Controls developed emergency HVAC systems for hospitals. GE Healthcare rapidly scaled ventilator development. Rockwell helped vaccine manufacturers scale up for global production, largely due to automation. And Kohl's quickly pivoted to providing drive-up retail. These companies are also some of the best places to work in Milwaukee.
Tech workers in the region are building amazing careers and applying their skills delivering real products and services that make an impact in their communities and in the world. Milwaukee is also a smart city—with the 6th highest concentration of college students among large metros and a high density of educational and research institutions, continuous innovation is the norm in Milwaukee.