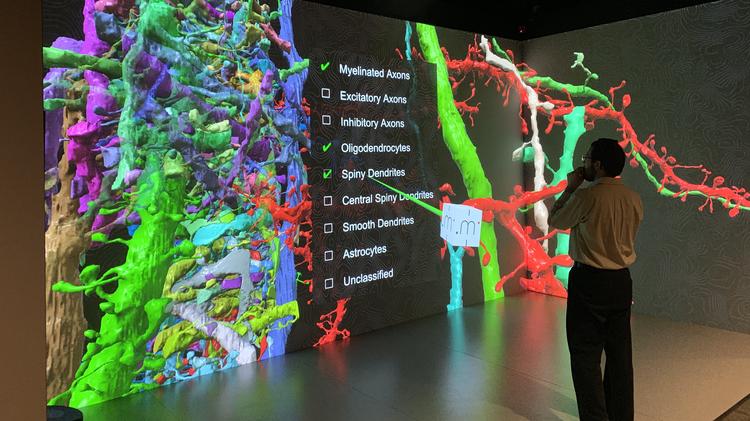 All tech hubs are centered around a university.
So says Dwight Diercks, a Milwaukee School of Engineering alum and senior vice president of software engineering at billion-dollar California tech company NVIDIA, who with his wife Dian, donated $34 million for a new computer science building at MSOE in downtown Milwaukee that will open this fall.  
At campuses across Wisconsin, students and faculty within the University of Wisconsin System, private colleges and universities, and the Wisconsin Technical College System are discovering, researching and applying new technologies and ideas that are shaping several industries.  
In this second of a four-part series focusing on innovation along the Interstate 94 corridor, we highlight the interesting programs taking shape inside college labs in Wisconsin.
Creations inside AI, digital and virtual labs  
In addition to MSOE's new building, which Diercks said has the potential to make Milwaukee a hub for artificial intelligence (AI) research, a handful of college buildings and academic programs will launch in Milwaukee in 2019 year that have the potential to drastically alter Milwaukee's tech scene.
There's the Northwestern Mutual Data Science Institute, a $40 million partnership between Northwestern Mutual, Marquette University and the University of Wisconsin-Milwaukee and the Connected Systems Institute at UW-Milwaukee, a partnership with Rockwell Automation, Microsoft Corp. and the Wisconsin Economic Development Corp. to develop a learning and research hub focused on the industrial internet of things, which are connected systems in assembly plants and manufacturing facilities.
Read the full article here.