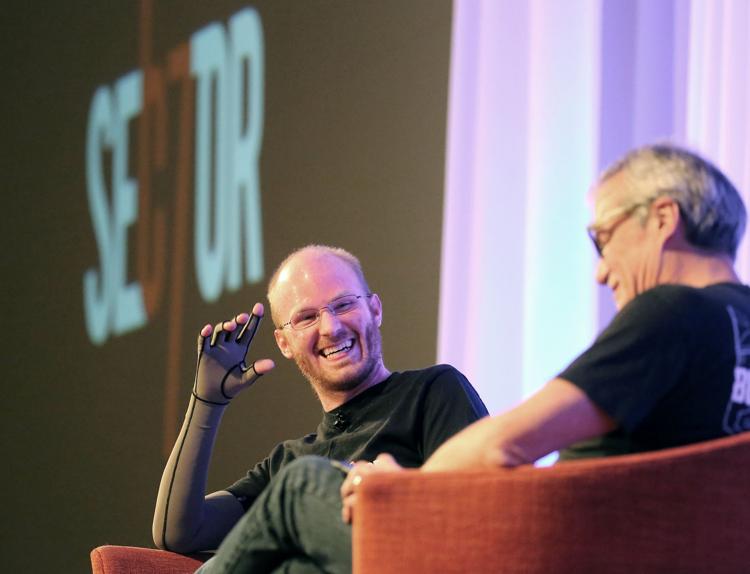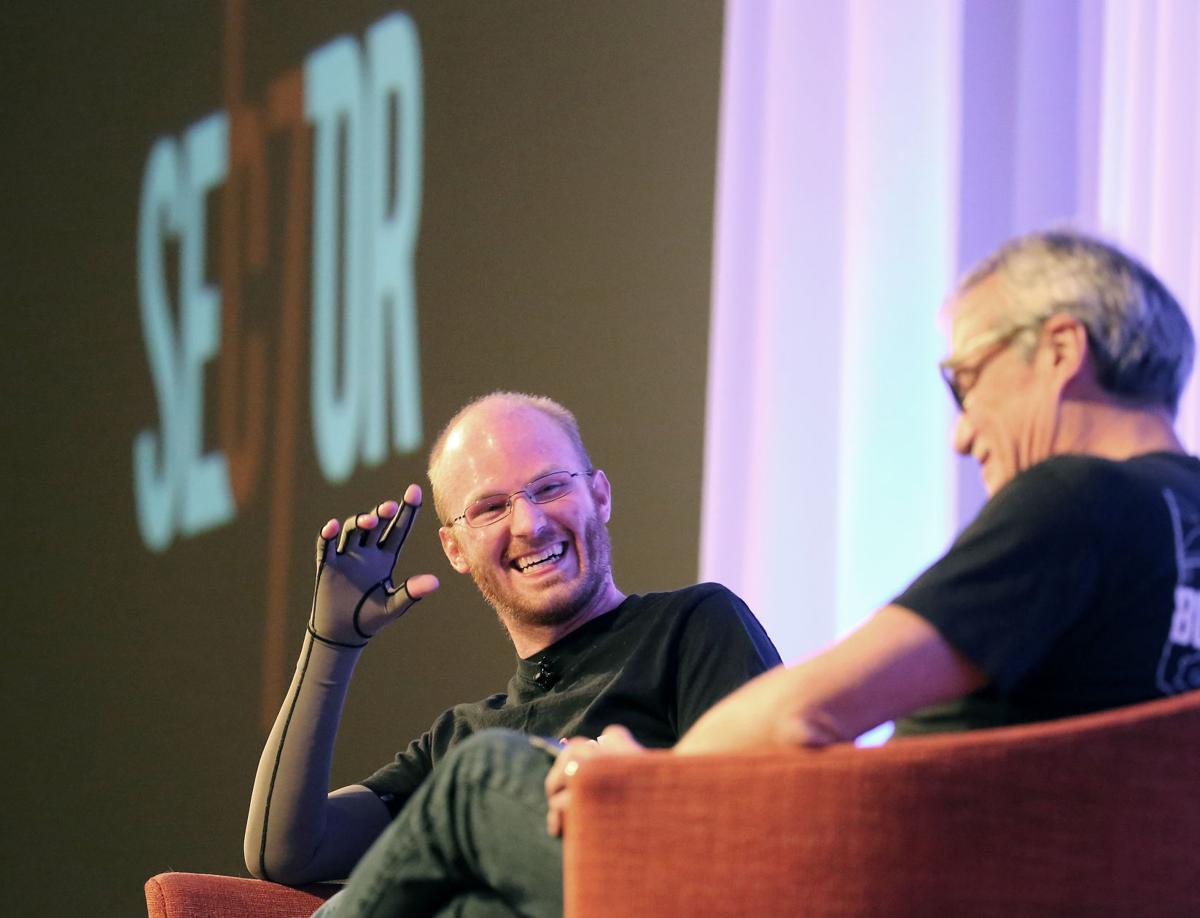 Sector67 founder Chris Meyer brought several hundred people to their feet to give him a warm, standing ovation Wednesday at the Wisconsin Early Stage Symposium in Madison.
In his first public appearance since he was seriously injured in a propane explosion on Sept. 20, Meyer was upbeat and joked around in a question-and-answer session with John Neis, executive managing director of Madison investment firm Venture Investors, during luncheon presentations at the conference.
Meyer suffered burns over 40 percent of his body — on his arms, back, head and neck — and was hospitalized for one month. The accident happened as he was working on a complicated remodeling project at 56 Corry St., the building that will be the new home of the Sector67 maker space.
On Wednesday, Meyer — who is known for his low-key style and casual attire — wore a black Sector67 T-shirt that exposed compression sleeves down the length of his arms, protecting all but his fingertips.
Asked how he's doing, Meyer said, "I'm good." He jokingly referred to the coverings as a "fashion statement" and quipped that similar sleeves would be available for sale after the event.
On a more serious note, Meyer — who revealed later that he was wearing compression garments over his entire body, except for his head and neck — said, "For me to be up here, a month and a half after (the accident), is a testament to the UW Burn Center."
Normally long-haired and bearded, Meyer sported a short fuzz of hair on his head and the beginnings of a beard. The explosion, he said later, singed off all the hair on his head and face, including his eyelashes. Patches of red were visible on his face and neck.
A GoFundMe campaign started by Justin Beck, the founder of the PerBlue game development company and Meyer's UW-Madison college roommate, has raised $111,760 to help pay Meyer's medical bills and contribute to the Sector67 remodeling project. Contributions poured in from 845 individuals and organizations.
Read the full article here.